Just a reminder about the speed scrap tomorrow night! We are going to have a blast so head on over and play with us tomorrow night!!!
Take a look at this fun Add on that you get just for participating!! All you gotta do is show up and scrap with us and you get this fun little add on! Also if you didn't get the full kit
Hurry Spring
, it is available now in my store!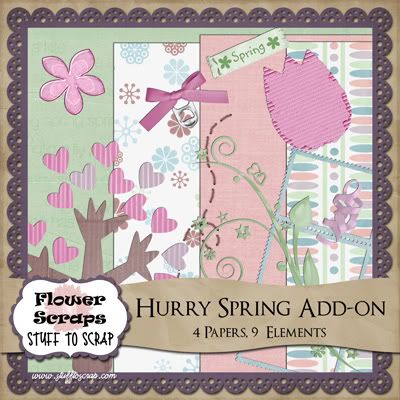 One last thing before you can get the elements!!! Stuff to Scrap is going to be highlighting each of our designers over the next few weeks. Not only will you get to know some really awesome designers, but you will also get some fun freebies! Today we are spotlighting Manda K of Nibbles Skribbles. Head on over to the Stuff to Scrap blog to pick up this great freebie! Just click on the image to take you there.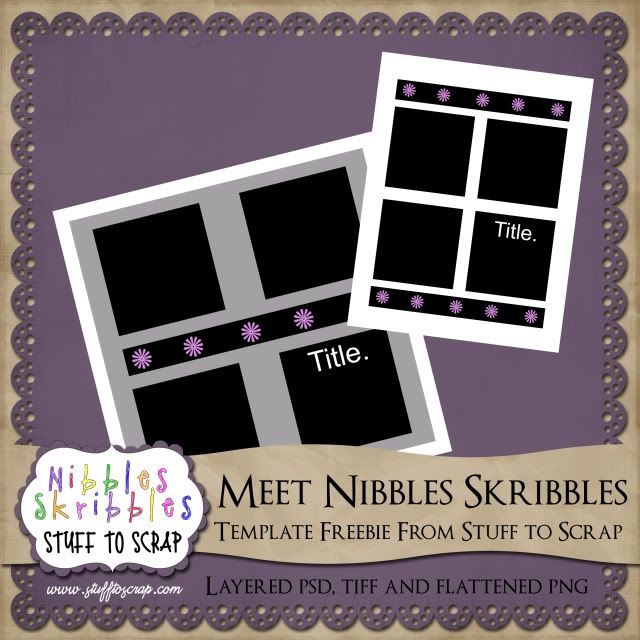 And of course, the moment you have all been reading anxiously for... ok so I know lots of you will just skip to the links, but for those of you that read this and comment THANK YOU!!!! You truly make my day (and yes Jen, I probably am crazy!!! Why else would I spend HOURS each week making you these freebies!!!!) Any way!!! What are you waiting for!!! Enjoy!
**** These links have expired! Please check in my store!*****