Haha - ok so I know it's been awhile - but the designer contest and hubby's traveling has left me with a lot less time these days.... :( I've spent the last 2 months making this kit and the last year or so thinking about making it. As a result, it ended up being HUGE - and I could have easily kept going.
I love to crochet - it is my portable craft project - i almost always have 2-3 projects going at any given time (I think I'm at 5 right now....) and I've usually got one of them in my purse. That, reading and scrapping take up all my 'extra' time (like I have a lot of it when I'm chasing 4 kids... but i try...) :) Well my kids having watched me to a lot of crocheting have expressed an interest in crocheting also. So I have taught my two oldest some bits of it. And they love it. It's so fun to watch them learning something I enjoy so much. Well as you can imagine - I take lots of pics of it. :) I've been wanting to do a kit that I could scrap those pictures with as well as pics of me and my obsession. So this kit is for all your yarn crafters out there and for all ages - with fun whimsical elements and beautiful colors - this kit is unique and versatile!
Grab the kit at
STS
or
Digitals
My CT have done an amazing job with this kit! Check out their layouts and get inspired!!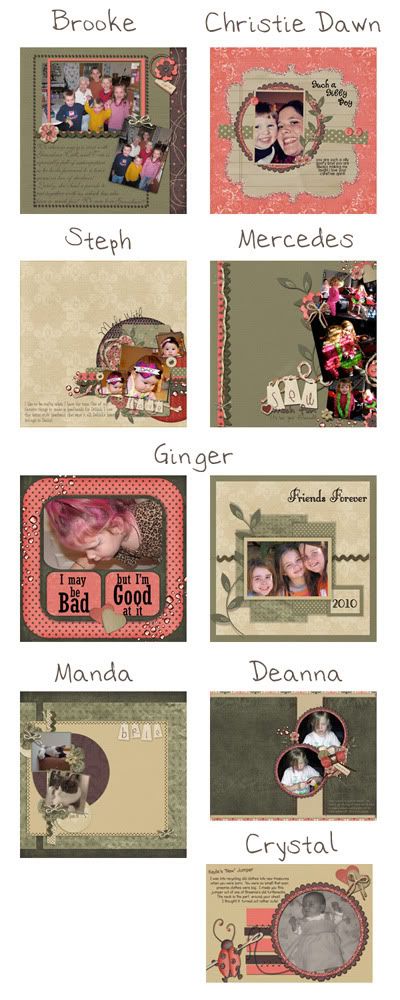 I've got a little freebie for y'all - A little cluster frame - enjoy and make sure you are signed up for my newsletter - I'll hopefully send it out tomorrow with another freebie!
Download
HERE
or
HERE
Leave some love if ya download and let me know if you want more freebies!